About us
With more than 40 years history and the trust of 2000 farmers, Grupo La Caña is currently one of the main players in the F&V international outlook with 80% of export sales.
Caña Nature S.L. is the fruit of innovative R&D+i projects aiming at developing added value for the ready-to-eat market. Our subsidiary is specialized in Vth range: convenient and natural plant-based recipes. Guacamole, Salmorejo, Gazpacho and Grated tomato are elaborated only from fresh ingredients and locally sourced -the Tropical Coast (Granada).
Our commitment to freshness
We daily thrive to offer a healthy, natural and tasty range of products as our commitment towards health and nature is real. Our processes guarantee the highest nutritional values and the most demanding traceability. Such top quality standarts can only be achieved with excellent sourcing of fresh raw ingredients -directly from our farms- and innovative technology.
Also, HPP presents a true added value: no need for artificial preservatives. This innovative cold pasteurization extends the shelf life up to 7 weeks, wihtout any additives.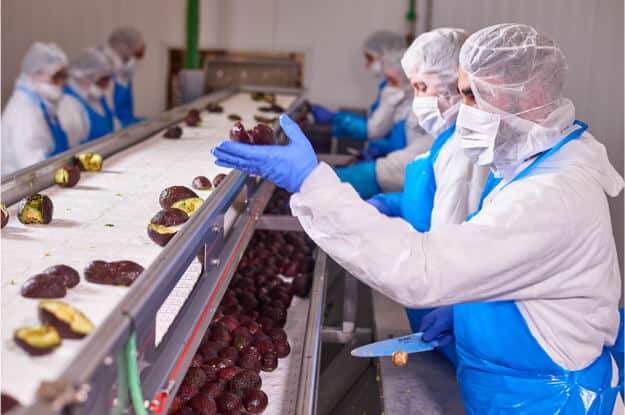 Contact us
Any suggestions? Please leave us a message
If you have any questions or want to contact us we suggest to fill out our form.
Avenida de Incar, 33 – 18130 Escúzar, Granada (España)
www.cnature.es
Phone: +34 958050002
export@cnature.es